Discover more from Walking in the Light
Essays at the intersections of life, faith, and purpose.
For nearly sixty years the Reno-Stead airport in Nevada has been home to the National Air Races and Airshow. As its name states, the primary purpose is competitive aircraft racing, but it has a much larger purpose to most. Sadly, 2023 will be its final edition. Progress and time are erasing another tradition.
The Races
If you wanted to go but never got there, or if perhaps aviation is not your thing, then I regret your loss. Really. The races are a week-long event, culminating with heat races, semi-finals, and finals for each of the seven racing classes. My personal favorites are the T6, Jet, and Unlimited classes. The closest cultural events that come to mind are drag races, BMX races, and others of the sort. These are places where aficionado's mix and mingle, the high and mighty anonymous among the crowd. These are places where neophytes can and do have conversations with the sport's elite, sometimes walking away completely unaware of who they've been talking with. It is the history and a natural affinity for aviation that brings people to the races, where there is an awe and honor associated with seeing these birds in action.
Thanks for reading Walking in the Light! Subscribe for free to receive new posts and support my work.
History surrounds you as you sit in the stands and watch at Reno. The T6 and Unlimited classes are WWII museums in motion. P-51 Mustangs, F8-F Bearcats, and Hawker Sea Furies have the most representation, but there are others. These are the planes of the greatest generation. They are majestic. Five hundred knots looks and sounds a lot different when it zooms past at low altitude, so low you can feel the engines vibrating your fillings loose. Is there a more beautiful sound than a P-51 Merlin engine at full throat? Maybe, but you will have to convince me.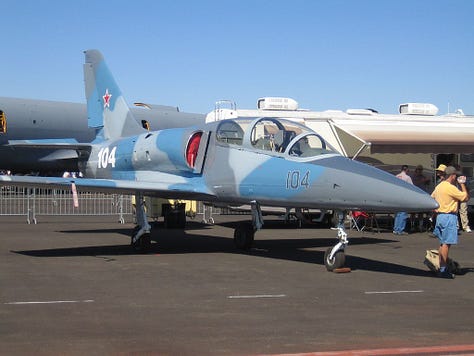 Walking through the pits is a chance to see these beauties up close and converse with the pilots and maintenance crews, to hear their stories and pick their brains. Most of all, however, it is a chance to hear and feel their love for these living, fire-breathing, graceful, and brave machines.
It is a romantic step into a troubled time past. Safely removed to our own era, we are given an opportunity to dwell not on the ugliness and hatred of war but on its beauty and the heart it brought out of those who lived it, and how they changed our world.
The End Comes
As an aviation buff, it was my joy to attend the race twice. This year's edition will be its last. Time marches on and with it the end comes. Why?
The story is familiar. The crowds are dwindling as the Boomer's leave us, most younger folks not having caught the bug or having a visceral connection. With smaller numbers comes less revenue, such that the grand prize for the winner is a mere fraction of the cost to field a team for the event. Progress plays its part. The town is growing around the airport. Gone are the days when you could sit in your folding chair on a lonely dirt road to watch and listen as the race passed by a scant fifty feet overhead. Now, suburbanites are worried about planes falling out of the sky on top of them. And, with longer fire seasons there is a need to expand the fire tanker base residency period. You can't operate a tanker fleet while the races are on, so there is that. Safety is an issue, of course. Despite the attention and effort that goes into safety at the event, one pilot is lost every two years on average.
There are lots of good reasons to pull the plug: economics, safety, and population growth among them. But it is a shame, and I wish Joe would just say it ain't so.
There is one more sky rodeo coming, one more chance to hear the mighty engines roar and watch as they race by. It would be a shame to miss it, wouldn't it?
Maybe I'll see you there.